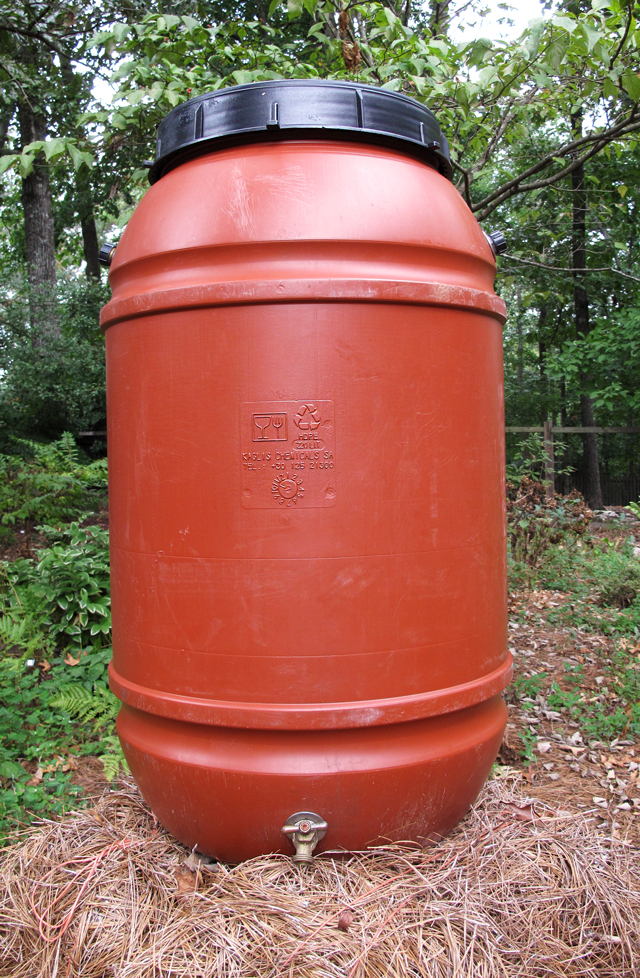 We're building a wood stand to safely support our 58-gallon rain barrel that will collect rainwater from our roof. During late summer the Atlanta area consistently has long dry spells. This year has been particularly dry. So, from now on we're going to collect rainwater to keep our plants healthier during these drought times. We're also hoping to save a bit on our water bill. The biggest considerations when designing and building a rain barrel stand or platform are that it will safely support the full barrel weight and provide necessary height for effective water flow.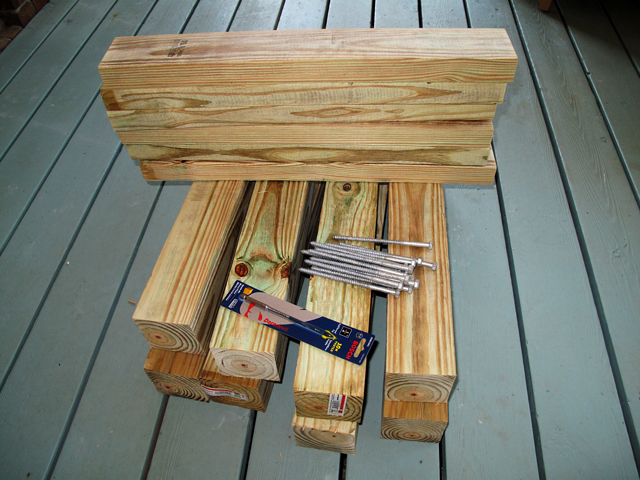 Build a Safe and Effective Rain Barrel Stand
Safety must be emphasized as a standard 55-gallon polyethylene barrel can weigh around 22 pounds. Plus, fifty-five gallons of water weighs 460 pounds. So, the platform that will support 482 total pounds of rain barrel weight must be substantially built and dependably stable. The type of rain barrel you use is also important. Its best to keep as many chemicals as possible out of the water you use on your garden.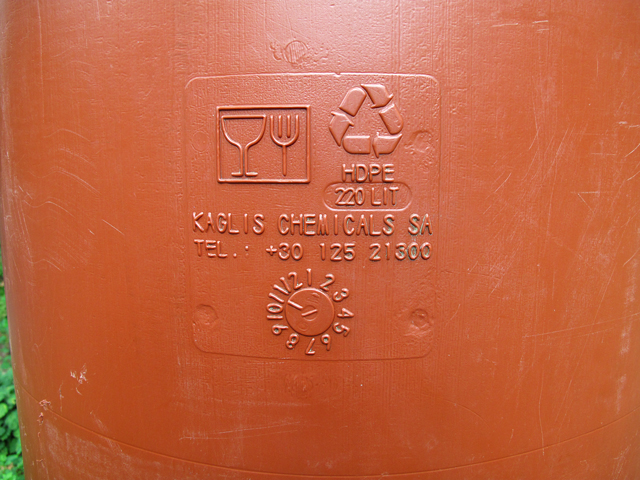 Check the recycling symbol on the water barrel before purchasing. Generally, the numbers 1,2,4, and 5 are safe for food. However, get HDPE #2 if you can, as this high-density polyethylene (HDPE) is one of the most stable and inert forms of plastic.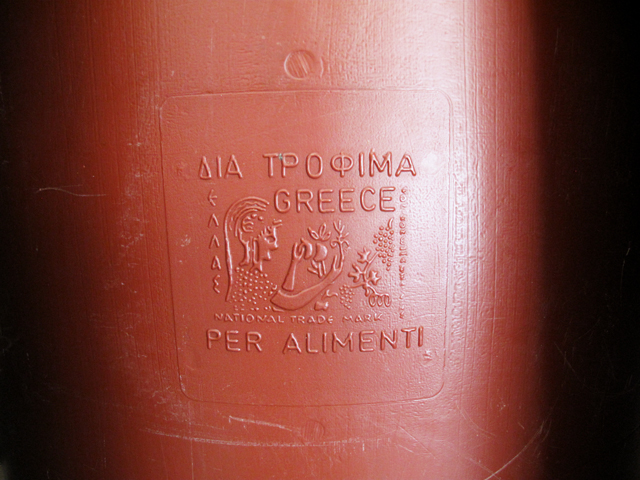 If the image on our barrel is any indication of the contents, it could have been a shipping barrel used to transport Greek olives. If barrels could talk, I'm sure this one would have an interesting story!
Build A Rain Barrel Stand To Increase Water Pressure
Connecting your roof's downspout to a rain barrel is an economical way to collect water for irrigating lawn and landscape plants during dry spells. However, your time is money, so achieving a reasonable flow speed out of the water barrel is important too!
There's a very big difference in municipal provided water pressure from your home tap (normally 40-50 PSI) and the rain barrel full of water sitting in your yard. The magic number when it comes to having a functional irrigation system is 10 PSI. Unfortunately, that requires your barrel to stand approximately 23 feet higher than the area you want to irrigate! This is not very practical for most of us.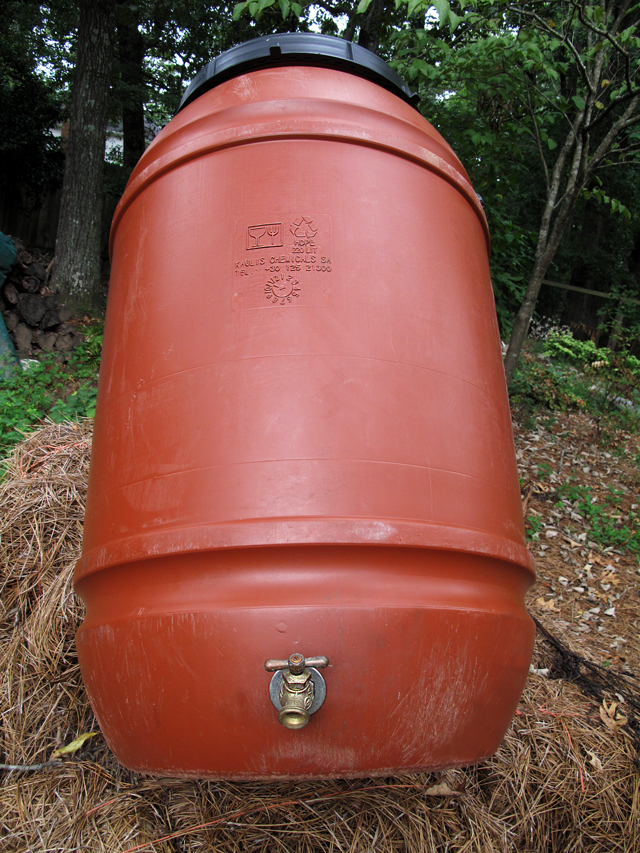 Another point to note is the on/off spigot for water flow from the barrel is logically located at the bottom of the barrel! Unless you're watering on the side of a hill, you've really got to get some height to have decent water pressure. However, if the elevation of your water barrel just doesn't create sufficient water pressure for your garden, some gardeners choose to use a submersible utility pump to boost water pressure.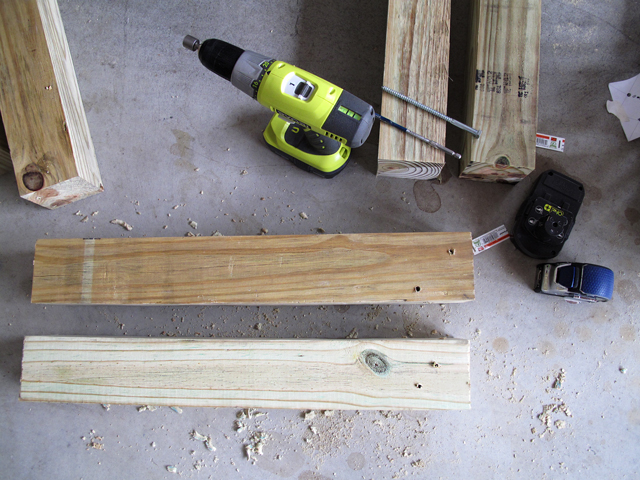 Prepare Lumber, Tools, and Safety Equipment For The Job
Have a big box store cut your lumber, or do it yourself. Either way you'll need the following:
– Stand legs: 4 — 4" X 4" pieces of treated wood cut to 24 inches tall (the height and width for your stand may vary depending on your barrel size and the elevation required for your location)
– Frame between legs: 4 — 4" X 4" pieces of lumber cut 16 inches long (connects between each of the stand legs)
– Table top materials: 6 — 2" X 4" pieces of lumber, each cut to 23 inches long
– Appropriate safety equipment. Always!
Note: Why are Two-by-fours and Four-by-fours not the size they say they are? If you're curious, click here to read a great explanation!
Pre-drill 4″X4″ Wood Pieces For The Base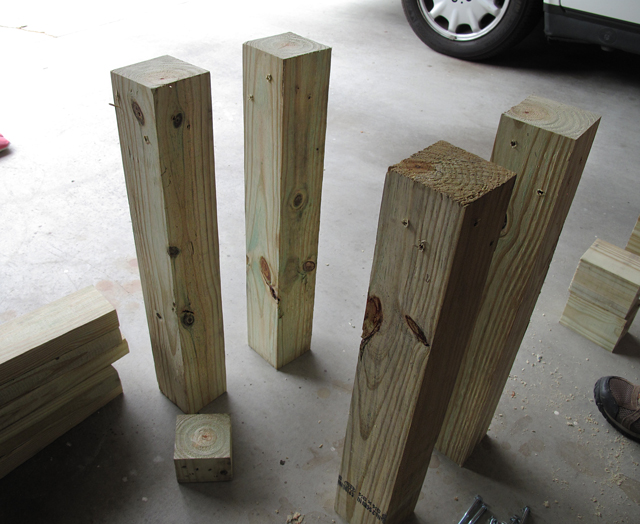 Pre-drill holes in the 4″ X 4″ legs and in the connecting 4″ X 4″ pieces of wood. An important point to remember is to stagger the pre-drilled holes so when you are installing the screws you don't bump up against another screw. See the finished leg in the photos below regarding the pre-drill pattern we used.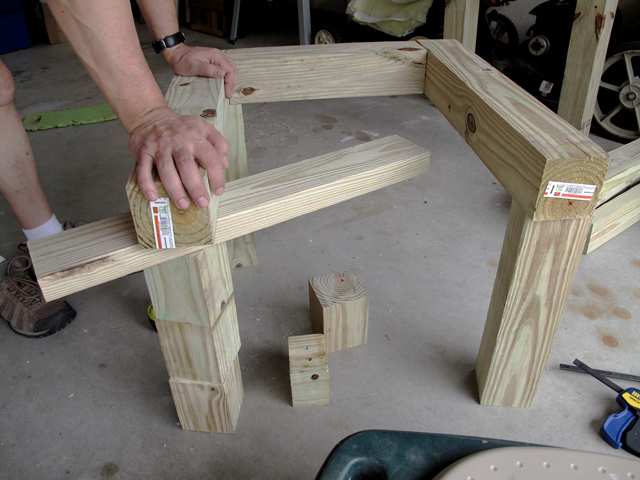 Support the wood well and hold it tightly while the screws are secured into the pre-drilled holes. It was helpful to have the two of us working on this project. One of us held the opposite end of the wood in line and the other drilled.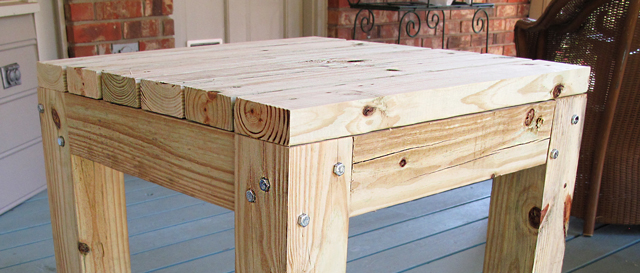 Finish Stand By Securing Two By Fours To Frame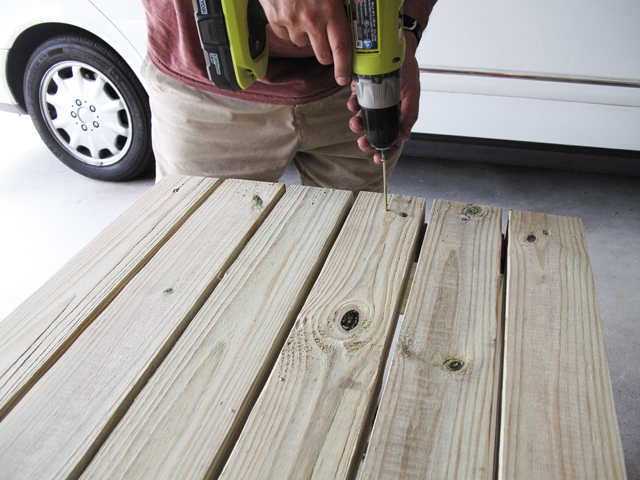 Last step is to evenly space the 2″ X 4″ X 23″ planks and secure them on top of the base. Pre-drilling the holes was not necessary with the 2 X 4's. Four inch screws were used to secure the top to the base. One screw at each end of the 6 – 2″ X 4″ boards.
Completed Rain Barrel Stand Is Ready To Go To Work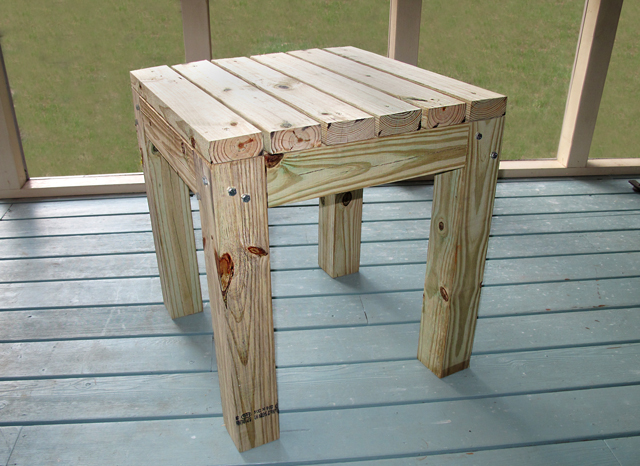 I can hardly wait to get the rain barrel set up and connected to our downspout. It hasn't rained for weeks but we'll be ready when it does!
Check back soon to see where and how we installed our new rain barrel and stand.