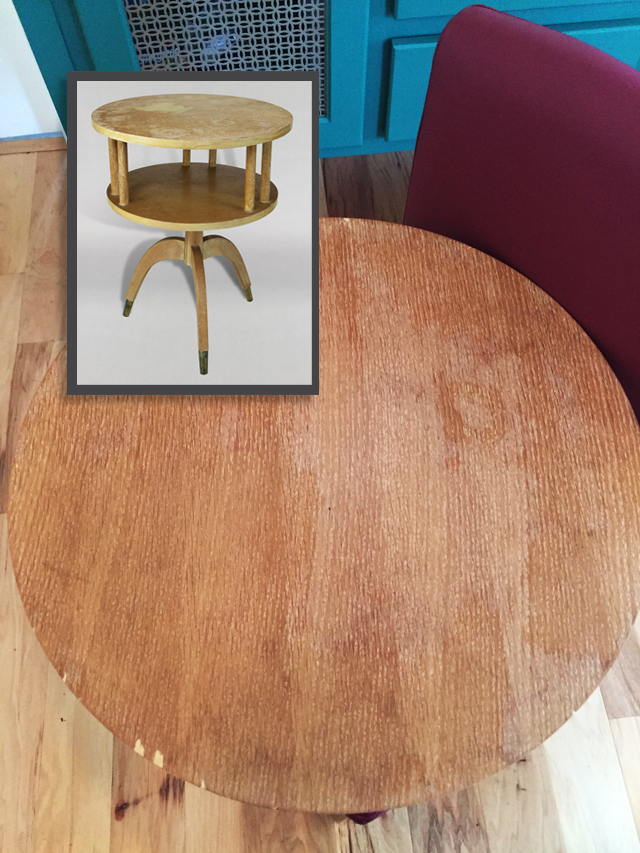 The project to refinish our Mid-century Modern side table is going on and on! Unfortunately, we've run into some less than acceptable results that we need to fix. To get the background on this project, please read our first post here. Our challenge is to repair water damage on the top wood veneer shelf of our 60-year old Mid-century Modern side table. Once we remove the stains, we'll add a new finish and enjoy it for many years to come.
Step one included a gentle yet thorough sanding of the entire piece. The solid wood pieces of the table base responded well as the finish was smoother and lighter overall. However, we did not have positive results from sanding the water damaged top shelf of the table. The bottom shelf sanded evenly, but the color was not as light as the sanded base and legs.
Bleaching Wood Veneer Shelves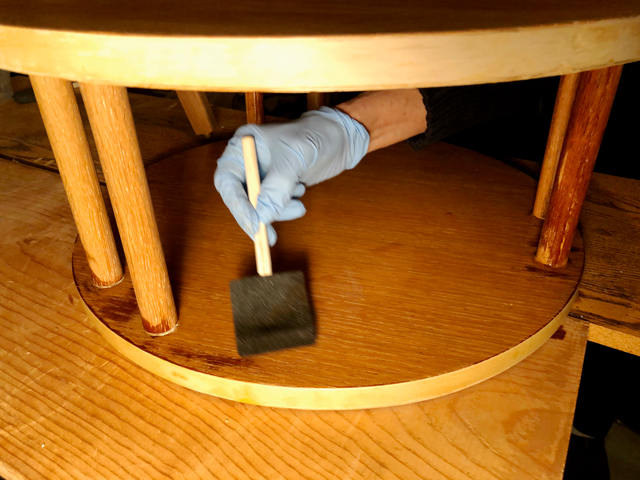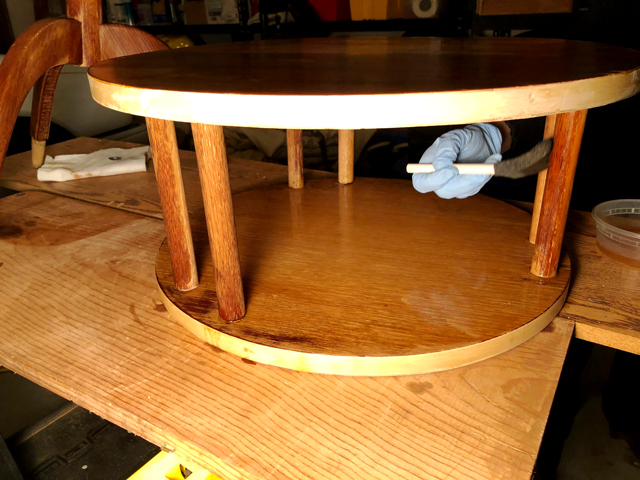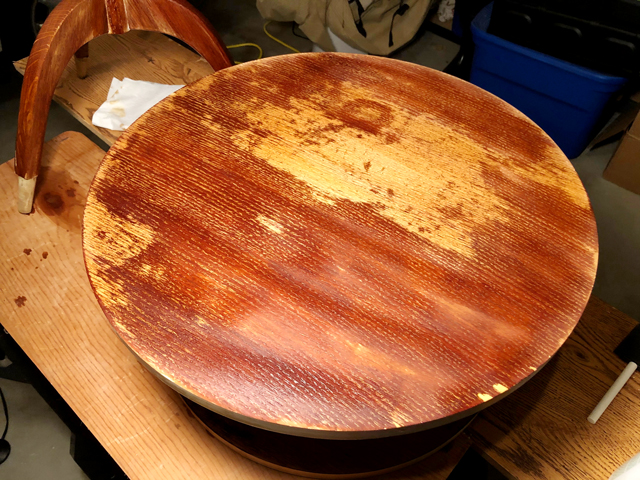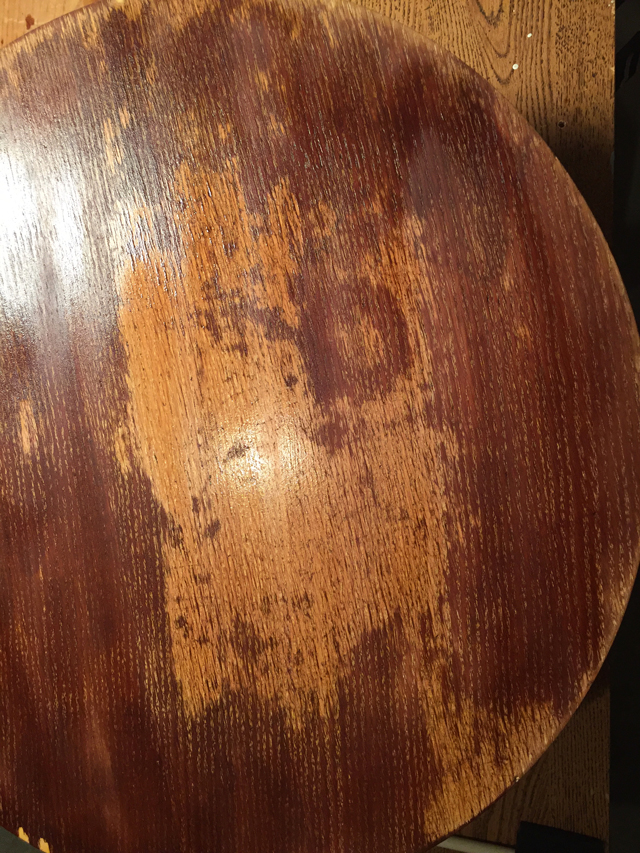 After a return visit to the refinishing consultant, the recommendation was to use wood bleach to even out the wood veneer tones. The bottom shelf has a consistent finish at this time, but we will need to bleach both shelves to make sure they will match. The sanded legs and solid wood base of the table will not be bleached.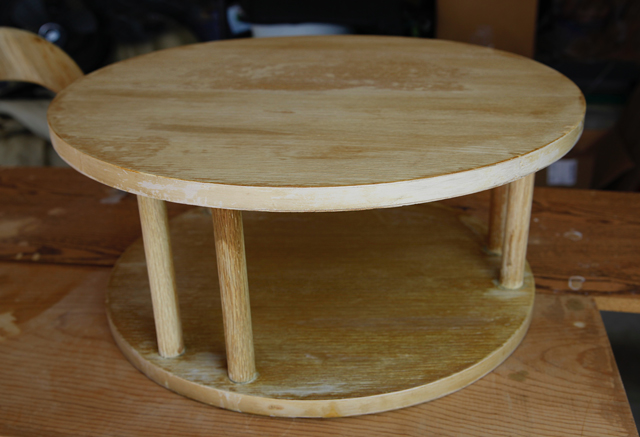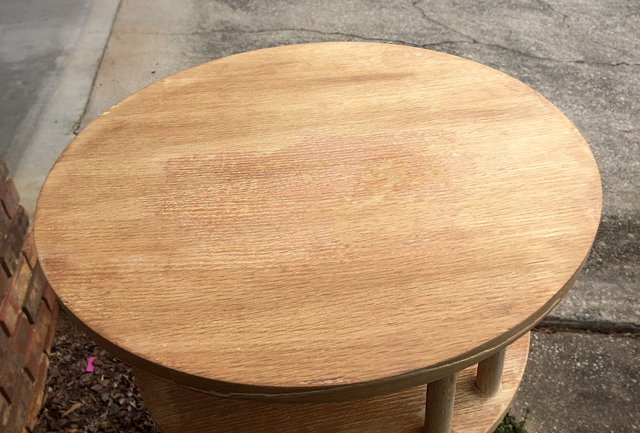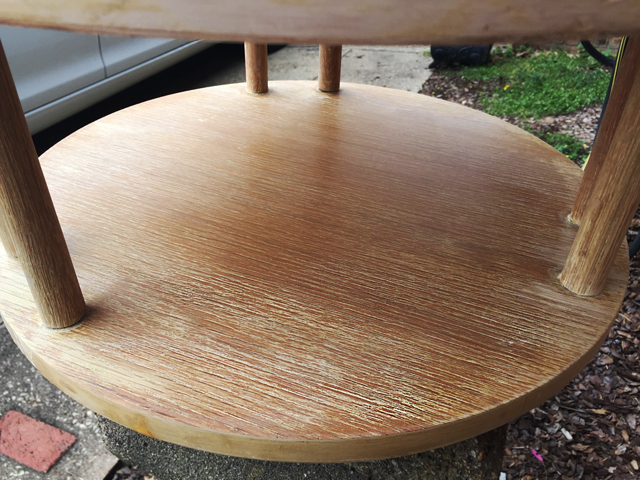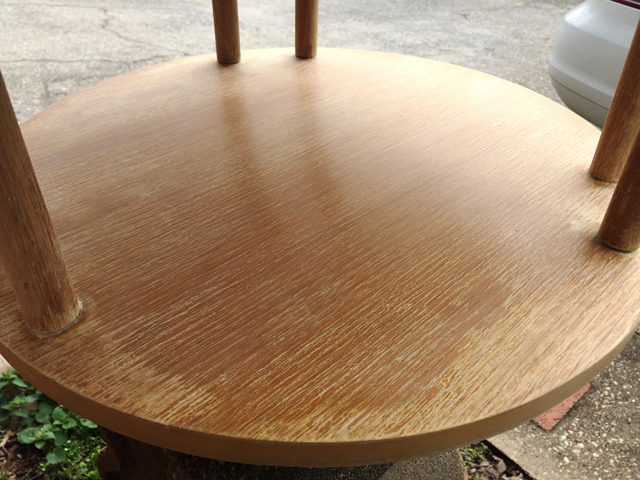 After bleaching, per the product instructions, and allowing overnight drying time, the top shelf was lighter, but still very blotchy. The worse thing was that the original, consistent finish of the bottom shelf was now lighter around the edges than the middle! My heart sank as I saw this. Why would the bleach produce different results on a surface that was so consistent before bleaching? Not only was I confused, but I was also near panic. I thought I had ruined the bottom shelf veneer that had looked pretty good before we touched it! It was time for another visit for advice on the next steps on how to refinish a water damaged Mid-century Modern side table.