I would say that I live a busy, reasonably typical family life. Rarely is there anything for which I need to confess. By general confession standards, this probably doesn't qualify either. But, here it is: I've never been a fan of or more than slightly interested in growing, tending, or propagating a cactus or cacti in general! However, recently I took pity on a nearly 4-year old Mammillaria spinosissima that my daughter acquired during a brief period of prickly plant interest in her tween years. At the time, I was thrilled at the possibility of her botanical hobby growing into a passion where she would happily work alongside me in either our vegetable, perennial or woodland gardens. I'm living in reality again and happy that my curious teenager is enthusiastically pursuing her own interests, of which gardening is not included. Now I'm going to do the right thing and figure out what to do with this lonely and sorry-looking cactus.
Neglected, Determined, Cactus Grows Anyway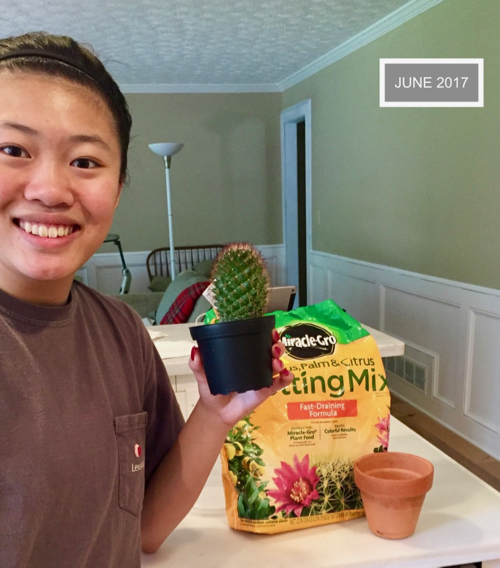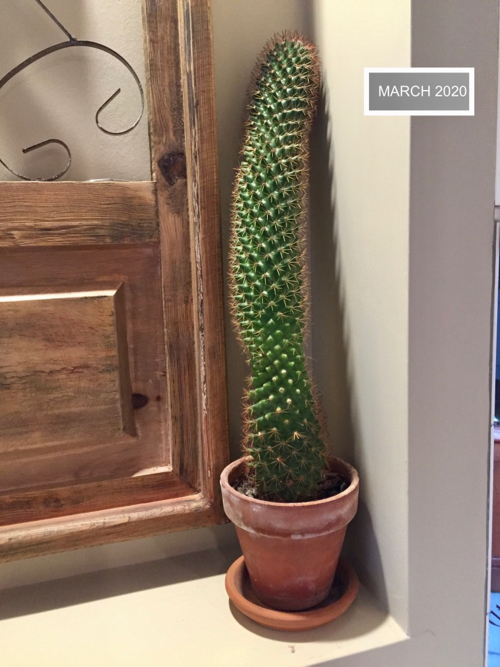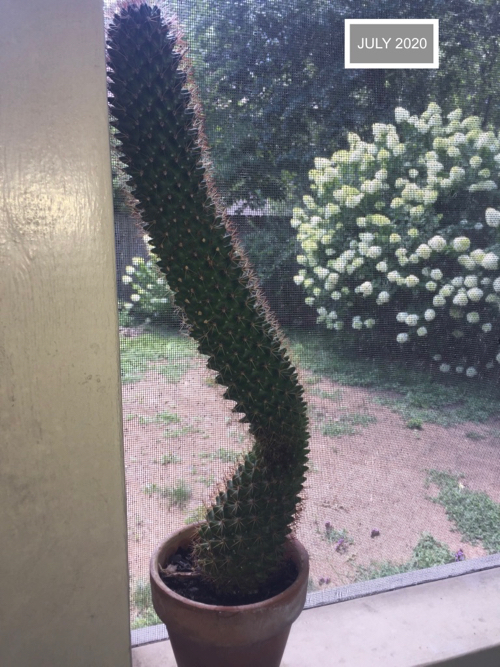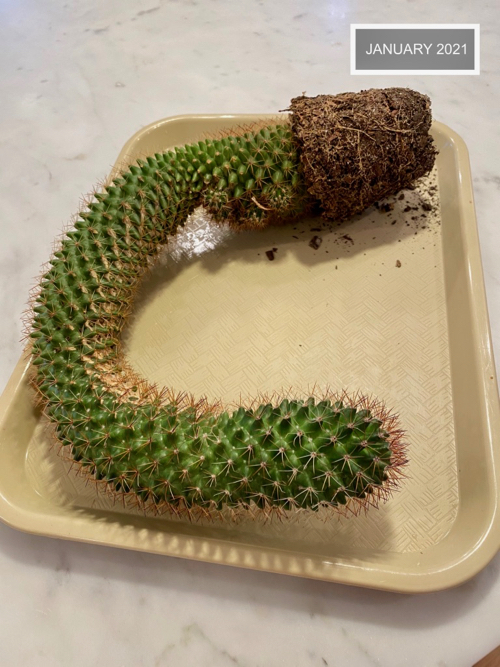 Despite our neglect, the cactus continued to thrive to the point of totally outgrowing the tiny pot in which it started life with us. It was provided with very occasional water and plenty of light. It literally grew to a point where it was so top-heavy that it could not stand in the pot without falling over. At that point, my conscience was bothering me so much, I had to do something. So, this ignored, yet determined, cactus became my responsibility. That meant I needed to do some research.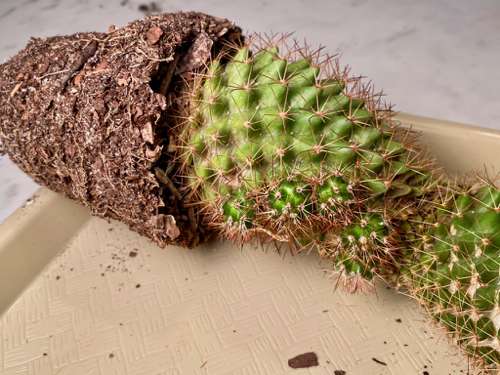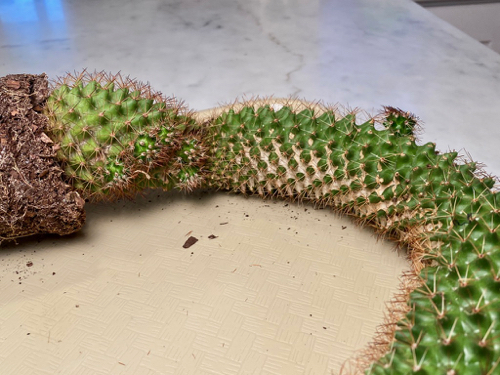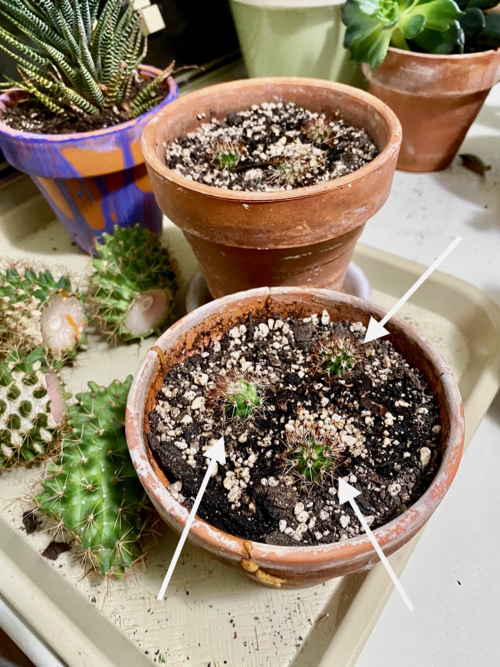 After looking at the cactus closely, I could see a white, crusty patch running the plant's full length. It is on the side that faced the sun, so it was quite clear this cactus was sunburnt. Apparently, it does not kill the plant, and hopefully, it will heal in time. Upon further examination, I noticed quite a few pups (baby cactus starts) had formed near the base of the plant, and another one a few inches further up. Using a sharp, sanitized knife, I carefully cut the pups loose and laid them aside to dry before planting them. About two weeks later, after I was sure they were sufficiently dry, I placed six of the pups in two small clay pots.
Life Saving Surgery For A Neglected Cactus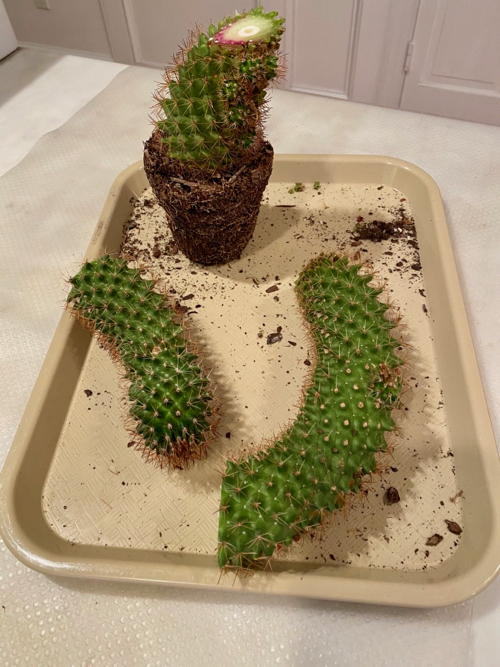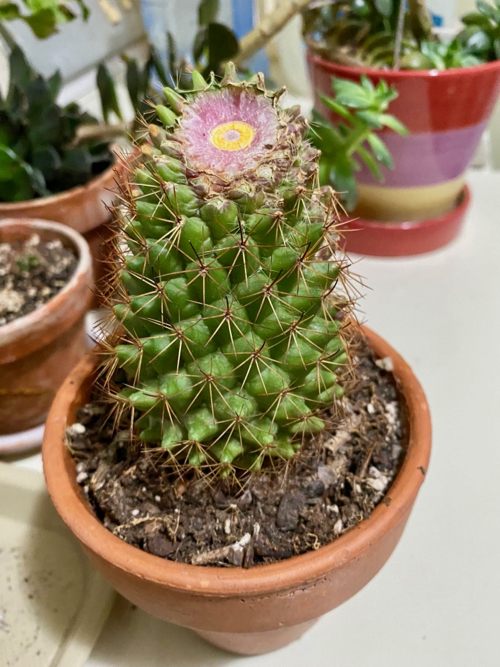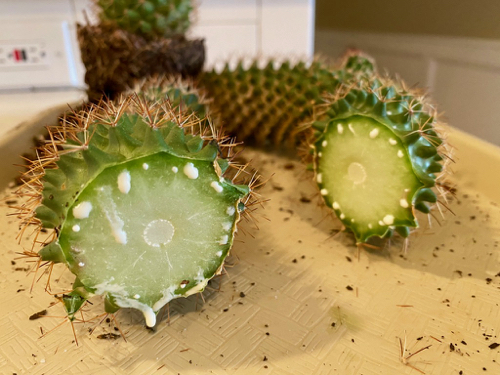 With the pups safely removed, I cut the curved cactus into several pieces that were as straight as possible. The cactus base will stay in its original pot for now, so I can focus on the rest of the cactus pieces and the pups. The cut ends of the cactus immediately began to drop a white, milky liquid.
A Three Succulent Combo Planter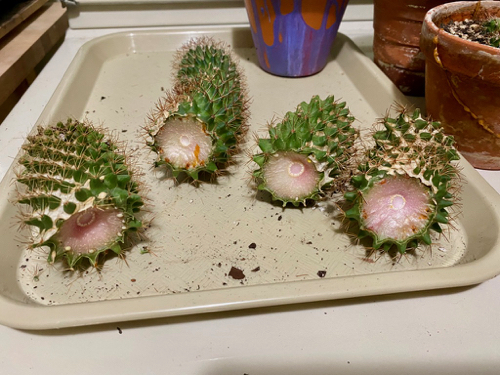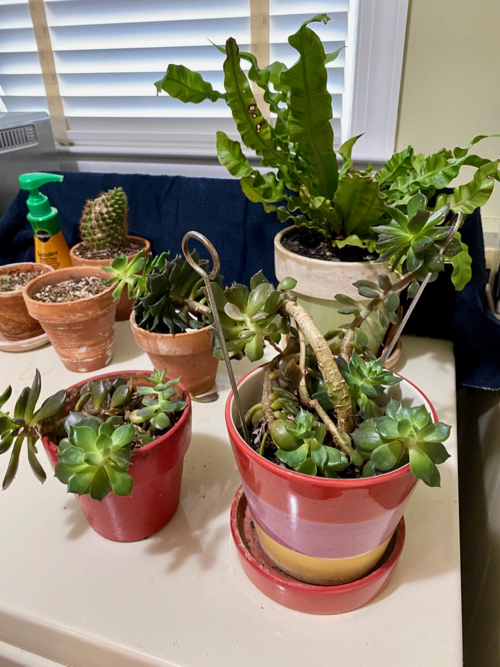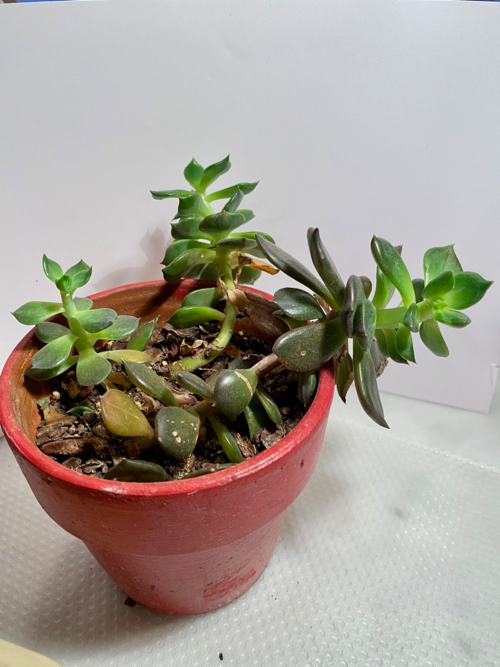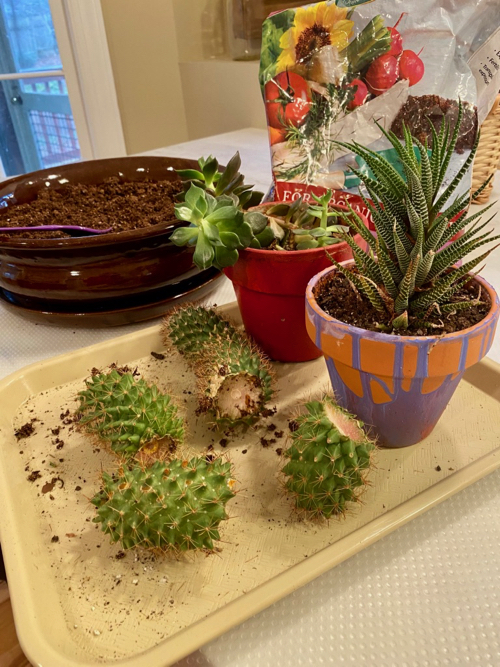 Now that the main cactus (Mammillaria spinosissima) has been cut into several sections and has dried sufficiently to avoid rotting, it's time to combine it with some companion plants. If it's going to look at all balanced, it will need at least a couple more succulents, which are quite rare at our house. As luck and timing would have it, a dear friend and a master at growing cacti recently gifted me a Haworthia attenuate from her window greenhouse.
The container needed just one more plant. The obvious, and pretty much only other choice, was an overgrown succulent called Echeveria purpusorum. I had to do some quick research for the name as I am not sure how or from where this plant came to me. As it grew, leaves regularly fell off. So, as I passed by, I would stick them in a nearby soil-filled pot, and they always grew! The original plant has grown so much it now lays across the tabletop with the leafy end supported by an empty clay pot. I have been meaning to get this one taken care of but just didn't get to it. I have all the plants I need, so its time to put the collection together.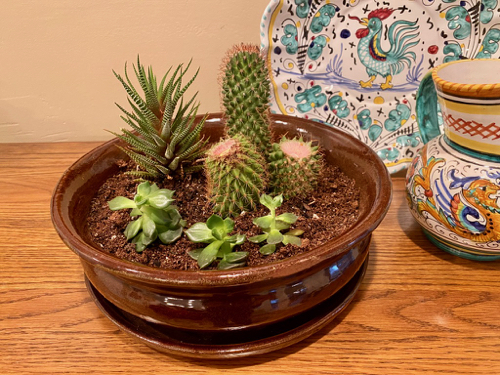 A Big Mess Became A Great Planter
The bottom line in this project is that my unfamiliarity with succulents and cacti led to a perfect opportunity to learn something new…which is a good thing. I now have an attractive planter filled with succulents that are happy to grow with filtered sun, minimal water, and occasional food. Low maintenance is good. Even better, it took three of us, each with a different motivation to make it possible. My daughter, whose healthy curiosity leads her to pursue new interests, as well as my dear, generous friend who shared her love of cactus with me. It's all good.