Are you tired of a soggy yard problem that will not go away? Well, we felt that way about our mushy yard after a good rain. The obvious landscaping recommendation to our inquiry was to "add fill dirt." And, it did help a bit to direct some water to either side of the house. However, it did not solve the shallow pooling of water directly behind the house. This area is the one we use most, and we like it flat! It allows for family yard games or tennis ball playtime with a favorite furry family member. But, practically speaking, we needed a customized rainwater drain to fix our soggy backyard. We wanted to keep the level area that we enjoyed, avoid water around the house foundation, and grow a decent stand of grass.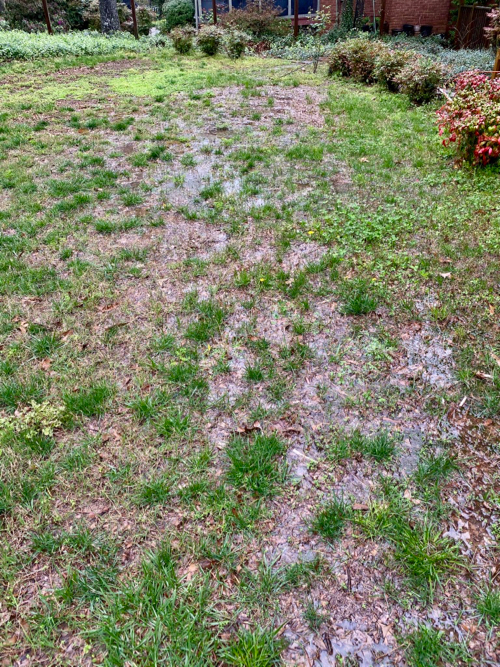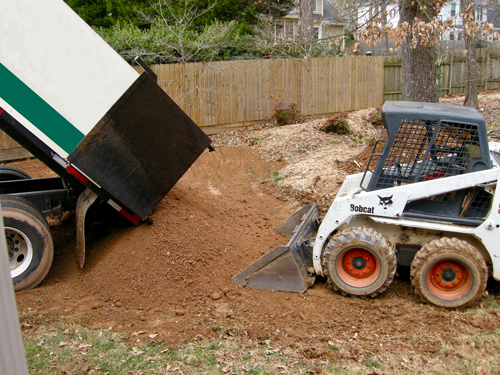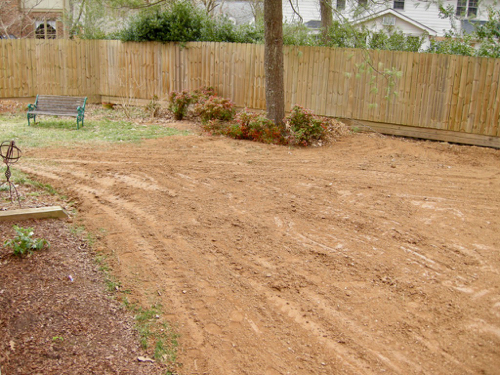 We had several truckloads of soil dumped then spread in an attempt to create a natural grade to channel some rainwater toward a storm drain area between the houses behind us. Next, we directed water to the right side of our property to another natural storm drain area. But there's only so much earth moving you can do before our functional, flat back yard becomes not functional at all. Therefore, after testing the yard, it earned a failing grade. Water would still stand in the flat area that we regularly used as a family.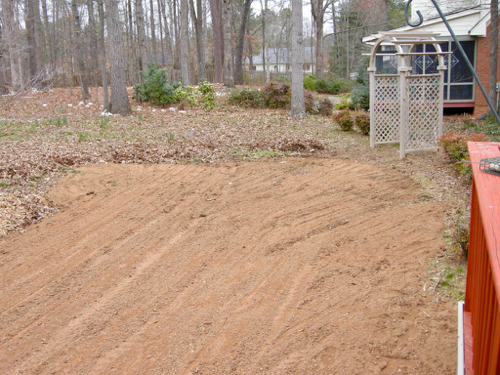 What's The Best Way To Channel Rainwater Out Of The Yard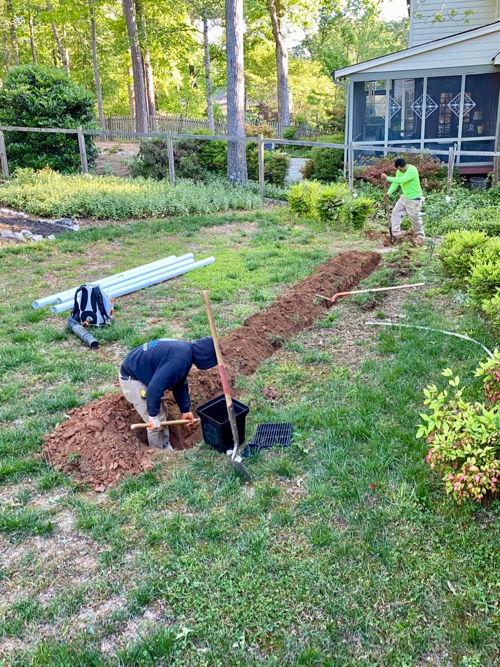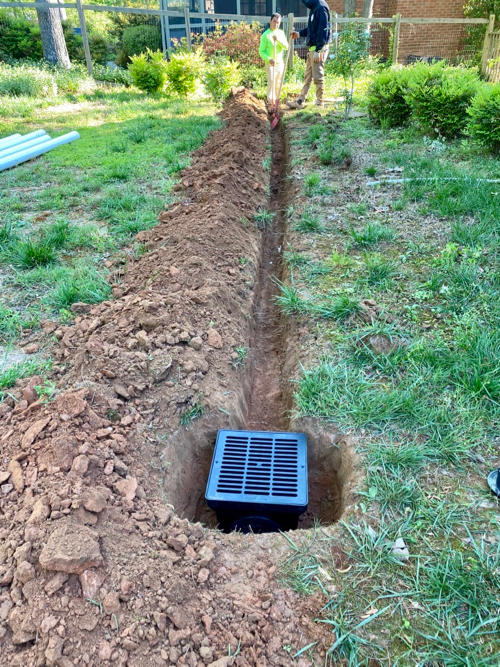 To prevent rainwater from pooling behind the house and near the foundation, we hired a professional to evaluate drainage in the yard. They designed a custom drainage system then we reviewed it carefully. Rain collects through a strategically placed catch basin with a grate, which then connects to a drain pipe that is slightly sloped to direct rainwater from the backyard to a popup drain that empties within the greenery at the side of our house. From that drain, it will flow naturally toward a subtle grade between our home and the neighbors, ending at the street to enter the nearby storm drain.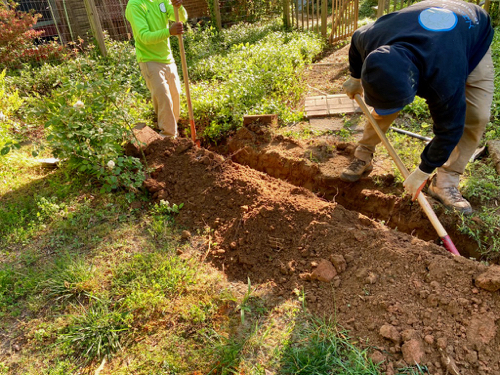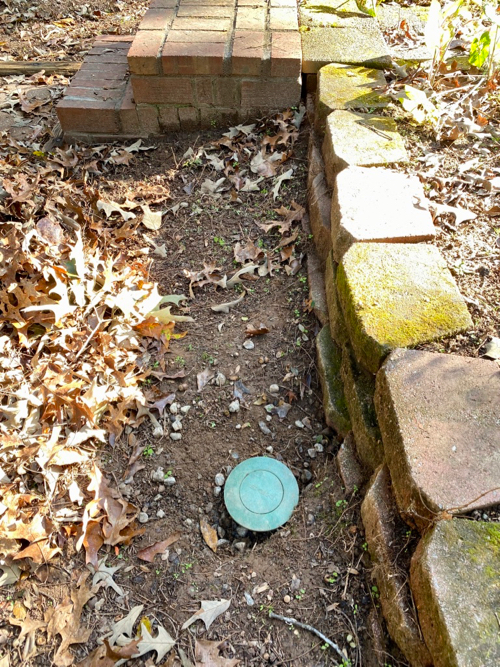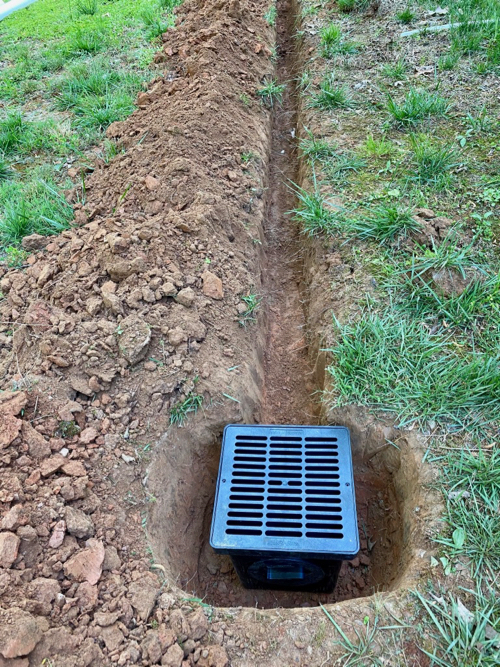 We are happy to report that the new drain system is working well and there are no more wet areas. However, the grass is still sorry-looking due to its former boggy soil as we enter the fall season. We recently had the yard aerated and overseeded. We'll use our rain barrel that's close by to keep the seeds sufficiently moist so grass will fill in quickly. We're expecting spring in our back yard to be lush and not mush!
A Dry Basement Is The Best Basement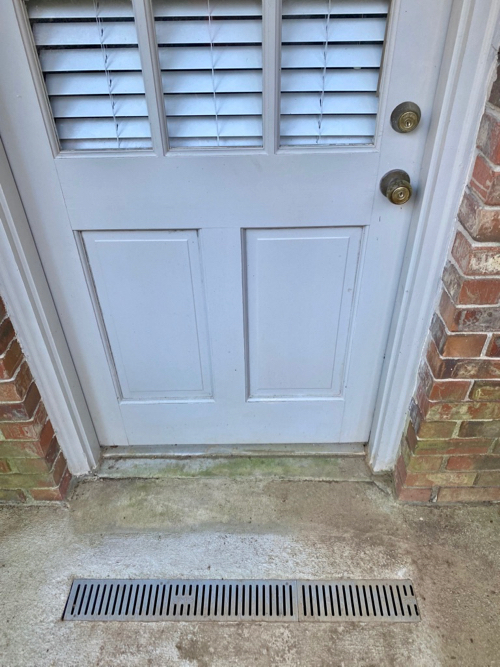 Since using a customized rainwater system fixed our soggy back yard, we chose a similar drain system to safeguard against rainwater entering our basement. It has not been a serious situation for us, but we have seen pooling outside the basement door during heavy rain. So, we chose to take precautions and installed a channel drain in front of the basement door to catch rainwater that collects on the patio during heavy rain. The drain connects to a nearby downspout that carries rainwater to the street then to the nearby storm drain. And, it works great!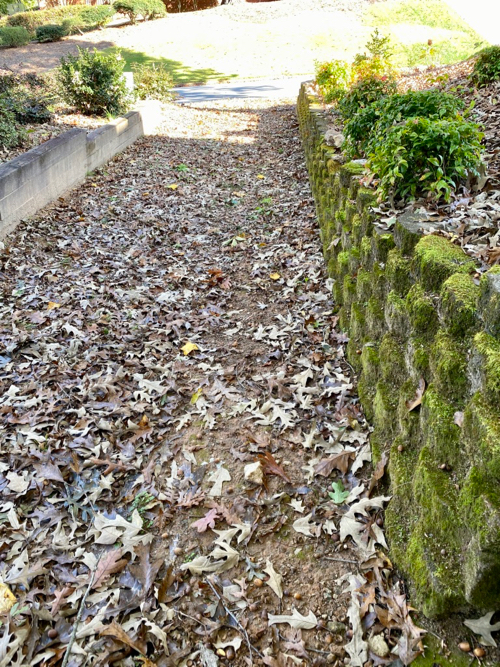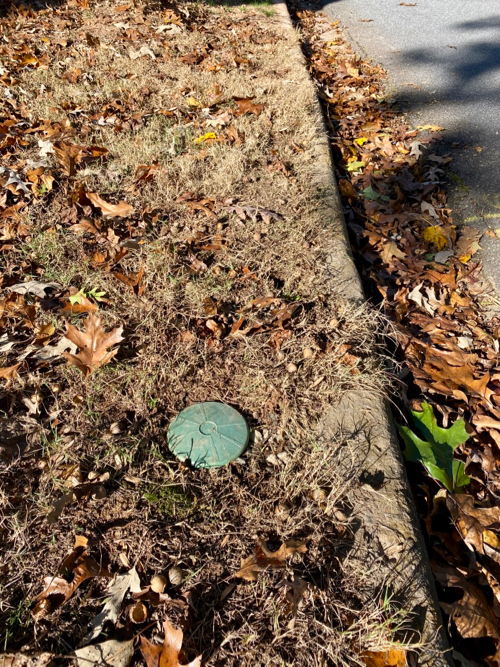 It's always nice when something that you're not sure will work works very well. We are pleased with the choices we made to resolve standing water in our yard. We're also looking forward to enjoying a beautiful, dense stand of grass in our backyard next spring and summer. And, we no longer think about checking the basement when there's heavy rain.