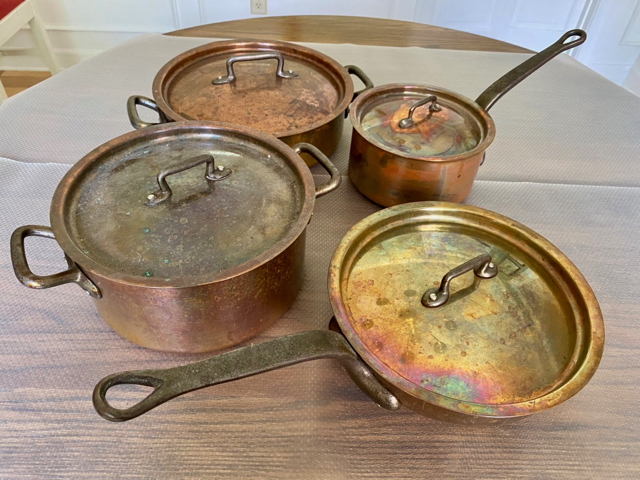 When I was learning to cook, I didn't think much about the type of pan I was using. The goal, at that point, was to make something edible. Later, I learned about stainless steel, aluminum, cast iron, enamel, glass, and even more. My preferred options include several of those listed but, my favorite is copper lined with stainless steel. It heats up fast, cools down quickly, holds a proper temperature for long cooking times, and looks great. The only unpopular characteristic is that it's necessary to clean tarnished copper pots and pans regularly if you want to keep them in their most beautiful state.
Polishing is essential, but if you've put it off for a while, you can still get the shine back; however, it's a lot more work. That part is not fun, but when your copper is shining again, it will have been worth it! I speak from experience.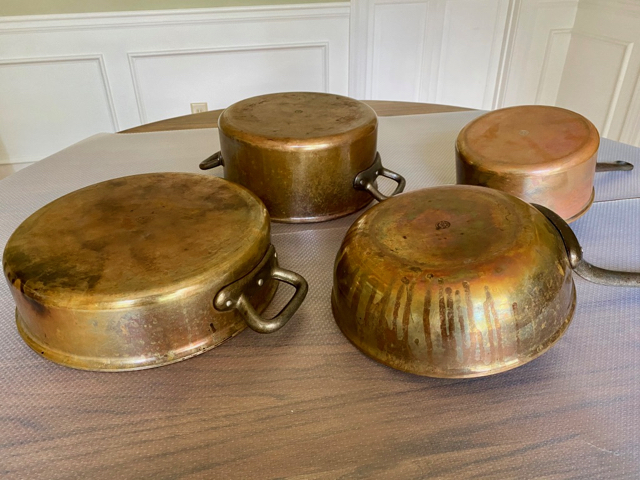 I'm fortunate to be the current owner of an incredible set of Bourgeat copper cookware. They are over 25 years old now and lately have been a bit neglected when it comes to polishing. I'm going to right that wrong and put effort into bringing them back to their nearly new glowing copper finish. So you know, the pots work just as well with a bit of tarnish. However, they're more enjoyable to use when that gorgeous copper is glowing.
Tarnished Copper Pot Still Makes Great Pasta Sauce!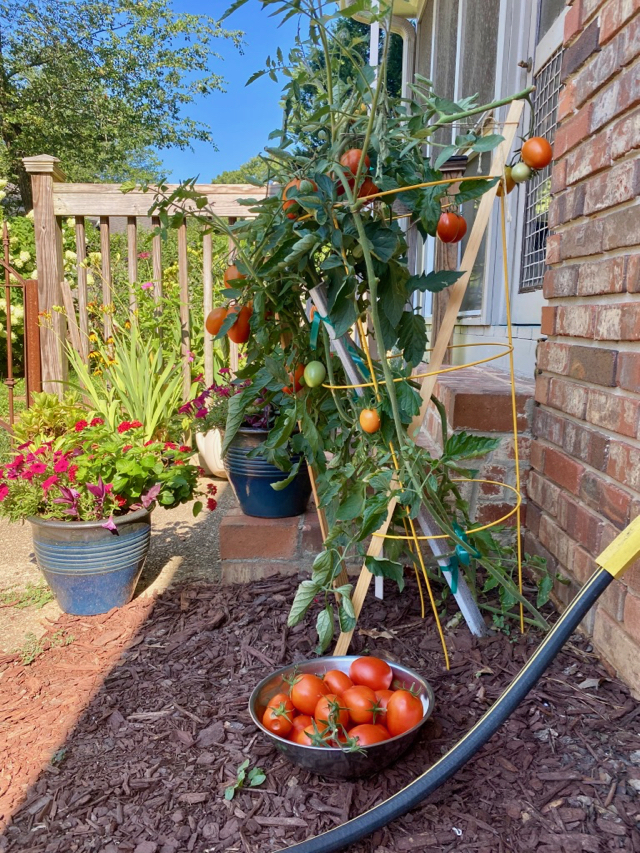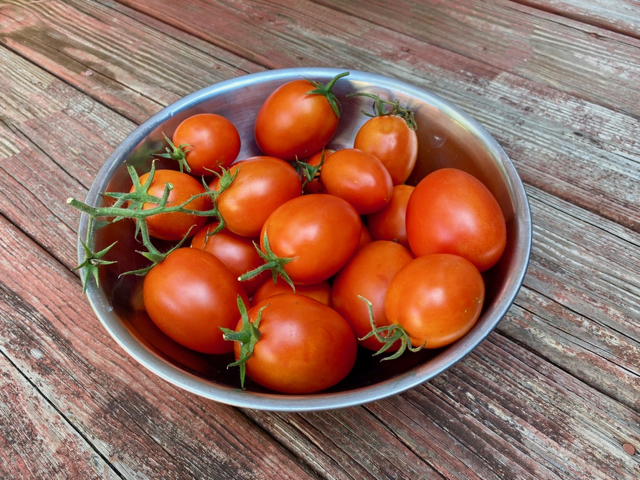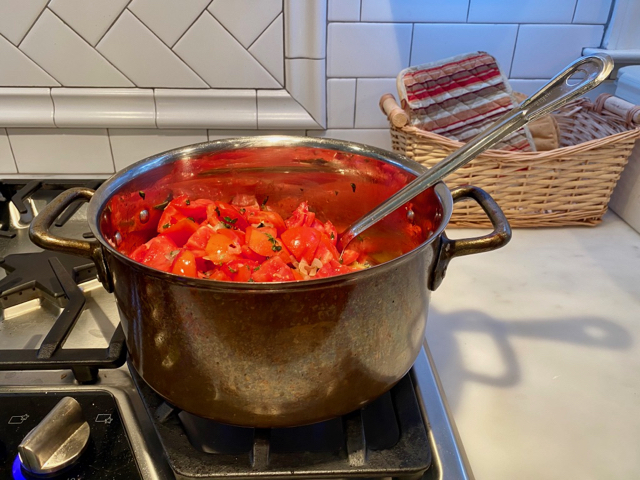 As recent proof of the above point, our neighborhood birds were gracious enough to drop a tomato seed near our back steps that grew into an incredibly rich source of fresh Roma Tomatoes! So, with so many fresh tomatoes on hand, I decided to make homemade spaghetti sauce for one of our family's rare "all together" evening meals. Even though the copper stockpot was very tarnished, it still achieved a perfect low simmer for the two hours that the recipe called for and produced a delicious fresh tomato sauce.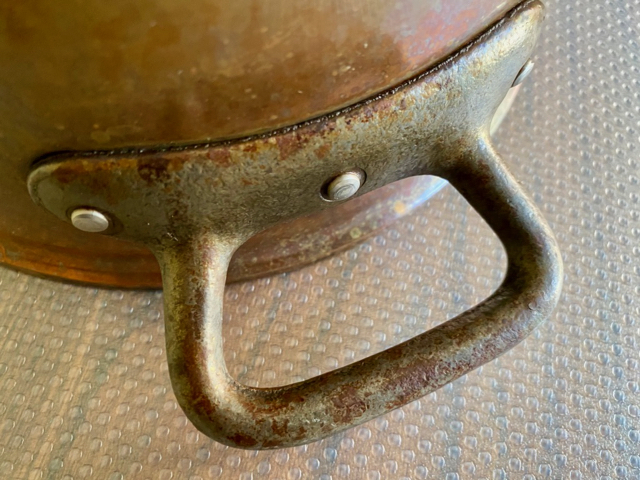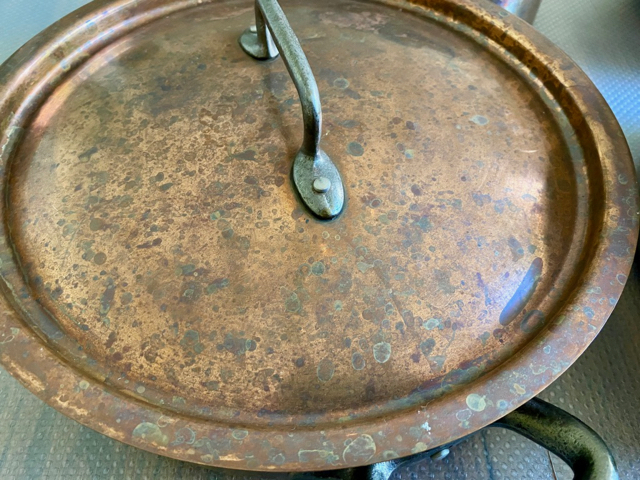 Up Close And Personal With Old Copper Pots
Honestly, it has been a while since I took a close look at my copper pots. The rust on the cast iron handles is probably due to not being completely dry before storing. The green and black spots on the lid are classic copper oxidation. The copper is overdue for a good polishing.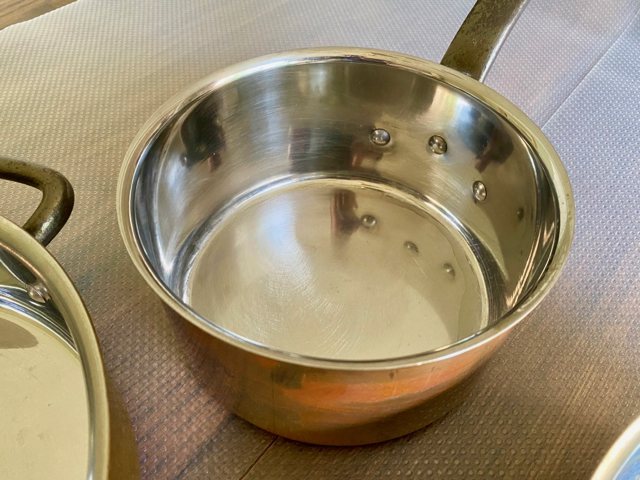 Stainless Steel Lined Copper Pans
When it comes to cooking with these beautiful pans, remember that copper is highly reactive to acids. But it's a great heat conductor. Stainless steel is non-reactive to acids and makes an excellent liner for the copper pan. It's the perfect cooking combination.
Polishing Very Tarnished Copper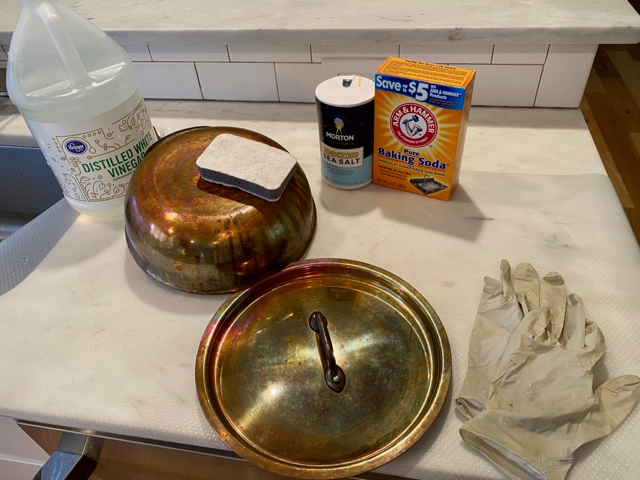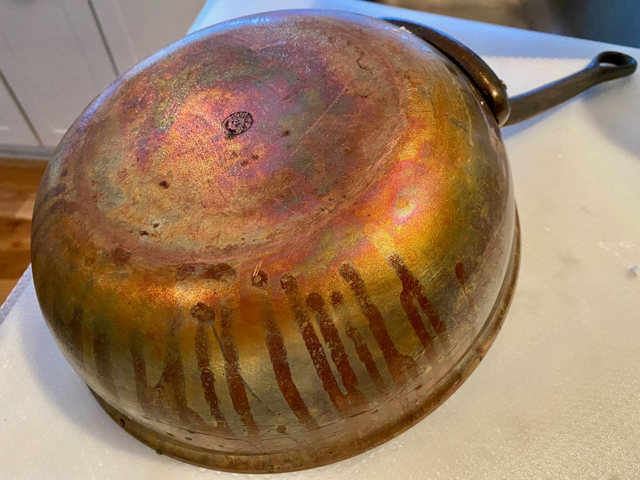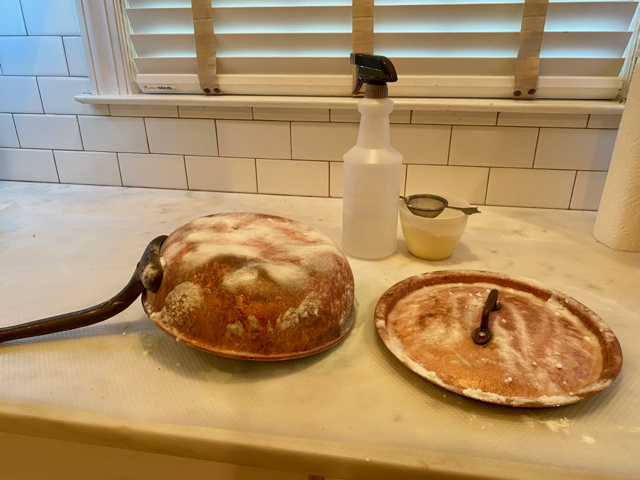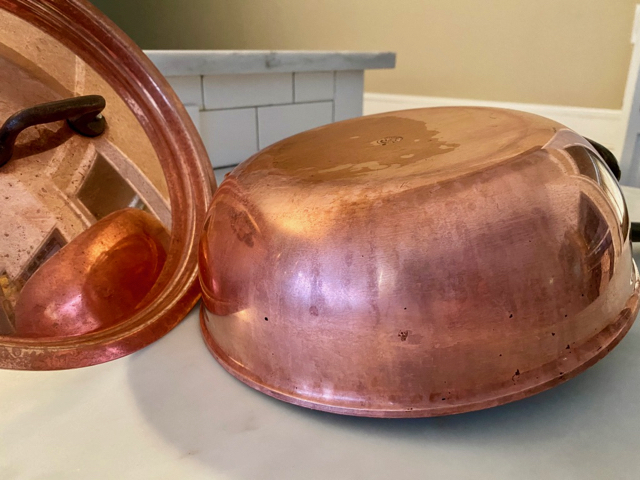 The above four photos show one pan and lid going through the polishing process. Even I thought I was going to need a miracle to get it shining again. The combination of white vinegar, baking soda, or salt will bring the beautiful color back to your copper. Unfortunately, it is not a wipe and done process. It takes a while, but you will eventually get there. If you're not a fan of the smell of vinegar, no problem, you could use lemon juice or ketchup as a substitute.
The process to clean tarnished copper:
Spray the two pieces liberally with vinegar
Sprinkle on your choice of baking soda or salt and let it sit for a while. I learned that timing varies with the degree of oxidation on the pan
You will need to experiment with the length of time the vinegar/baking soda or salt solution soaks
Keep checking to see when to start polishing
It's easy to know when the solution is working as the surface will start getting brighter
It is best to begin polishing while the copper is still wet and spray more vinegar as you scrub
Repeat The Process!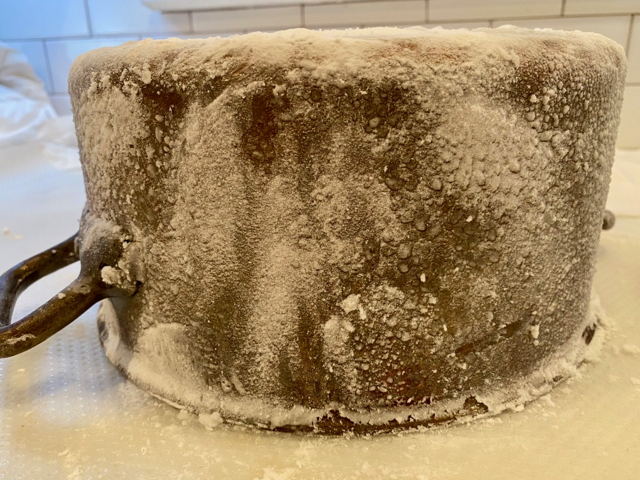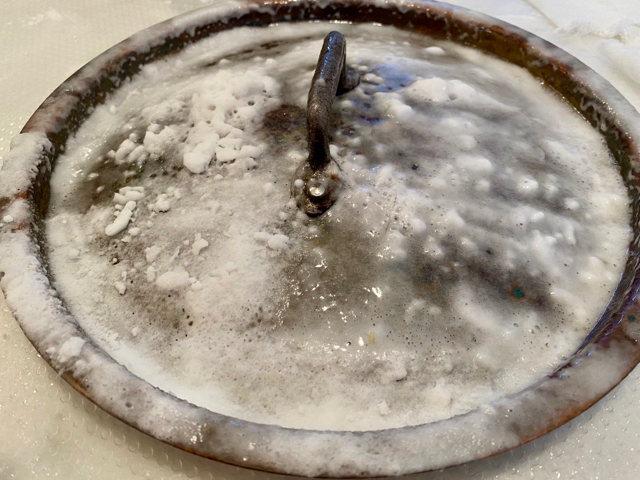 Lessons Learned
The work is done, kitchen is cleaned up, and my copper cookware is beautiful. Unfortunately, it's going to take a while for my sore hands and slightly gray fingernails to be normal again, but they will. Here's a big lesson I will pass along. Polish copper regularly. A collection of gorgeous copper cookware is your reward. Thanks for coming to The Emerging Home Blog. Your feedback is welcome and highly valued!