There was no question in my mind that, even before we decided to renovate our kitchen, we would have marble countertops! Fortunately for me, my husband had spent his early years in Europe, was accustomed to marble, and very comfortable with my preference. The classic look of muted white and gray veined marble was now destined to be a feature in our renovated kitchen. We have enjoyed our updated kitchen for over a year, now it is time for us to seal the marble countertops for the first time. Without being manic about it, we have been as careful as possible to avoid scratches, chips, and stains, but a ding here and there still occasionally happens. We accept this and consider these minor mishaps to be "patina" as a result of daily life in a busy kitchen.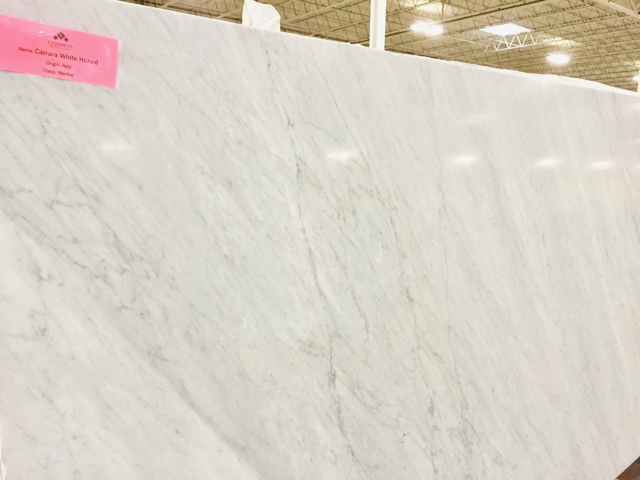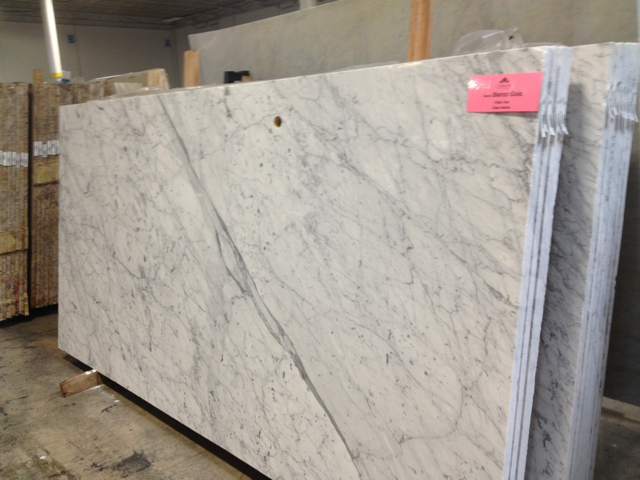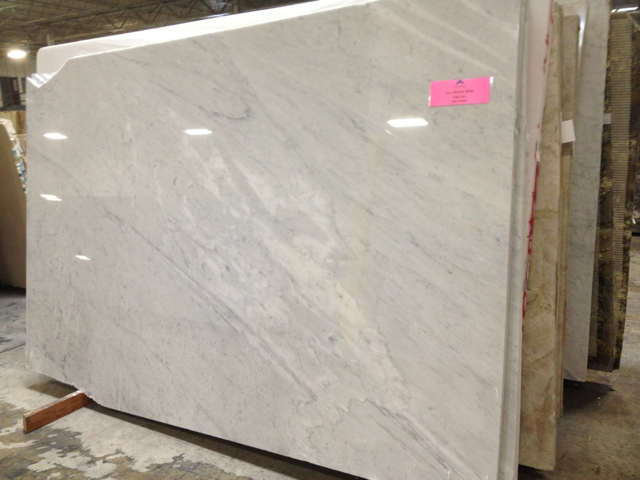 Marble In Our New Kitchen – No Brainer!
I fell in love with marble on my first trip to Italy. This beautiful stone is everywhere there. Many pizza and pastry shops (pizzarias and pasticceria) as well as cafes have marble counters where they serve up the most delicious espresso and snacks. Frequently, the tabletop for two that you will sit at to enjoy your treat is made of marble. Marble is embedded in Italy's culture as the country remains the primary source of this beautiful stone. When we were remodeling our kitchen, one of the first and easiest decisions we made was to select marble for the countertops.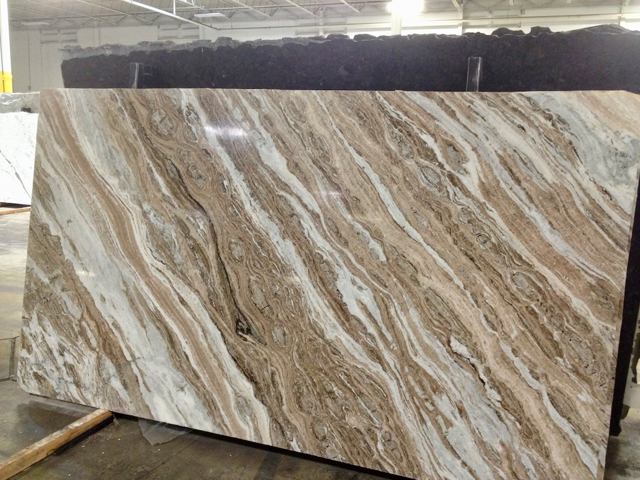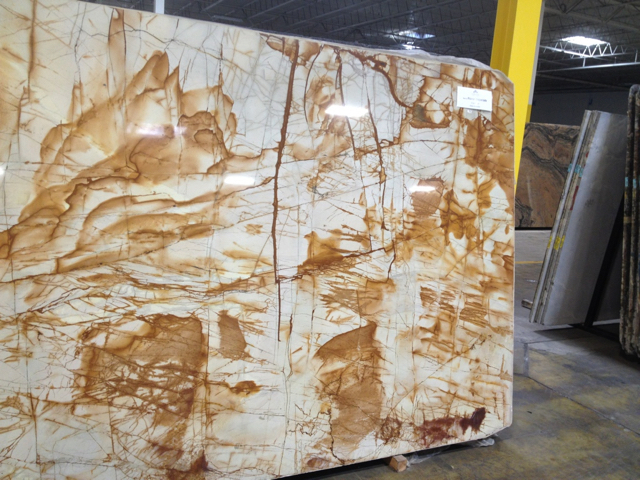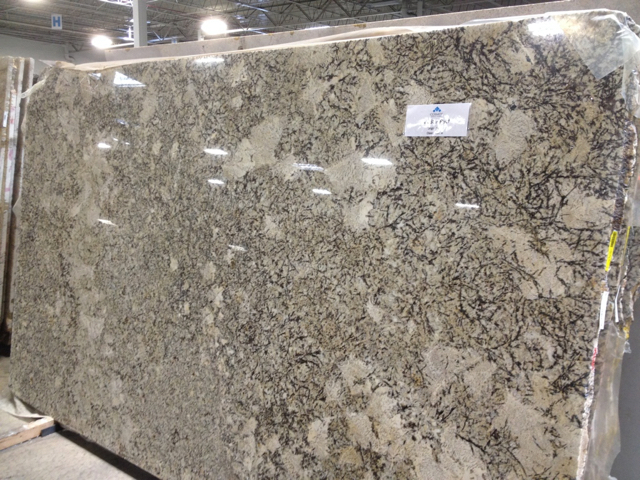 Are You Sure That's Marble?
Once I started shopping for just the right white marble slabs, I was enlightened that marble is available in a lot more colors than white and grey! There's a fantastic variety of wildly patterned marble as well as granite slabs to choose from.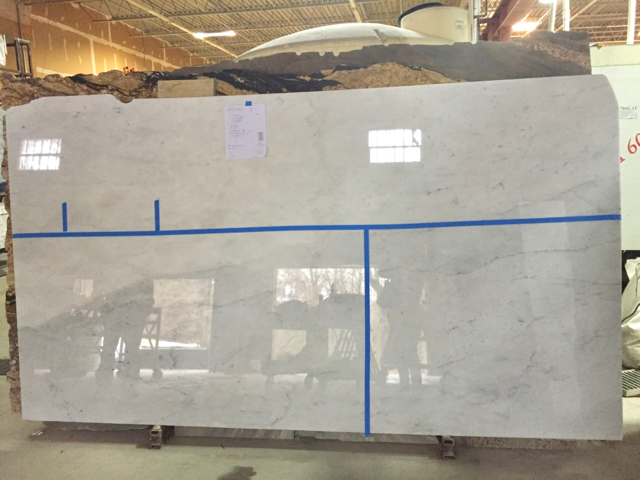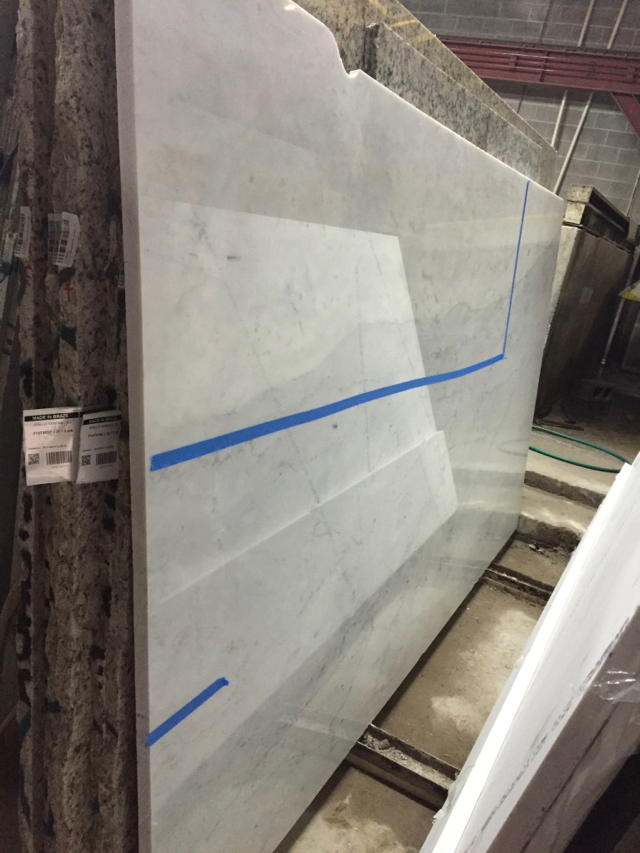 Even though there are many beautiful patterns of stone from which to choose, I had my heart set on my version of classic Italian marble. After selecting 2 slabs of just the right tones, they were marked per the size and configuration of our kitchen cabinets. Later they would be cut, matte-finished, sealed, delivered and installed. At that point, it's our responsibility to know how and when to seal the marble countertops.
How To Protect Your Marble Countertops – The Basics
Have a variety of cutting boards of varying sizes readily available to use for chopping; never cut directly on the marble
Prevent acidic fruits and vegetables from direct contact with the marble including: lemons, limes, grapes, grapefruits, pomegranates, blueberries, pineapples, apples, peaches, oranges and tomatoes
Also, avoid contact with intensely colored food and drinks, such as beets, cherries, red onions, pomegranates, wine, juices, etc.
Avoid oil spills on your marble as well (olive, vegetable, peanut, sesame, etc.)
Clean regularly with gentle soap and warm water
Seal your marble countertops at least once a year
Use care when moving heavy pots around the kitchen
Wipe up spills when they happen, especially if acidic or highly colored
Use coasters for colored drinks
When that chip or scratch happens – and it will – just consider it part of your family's story.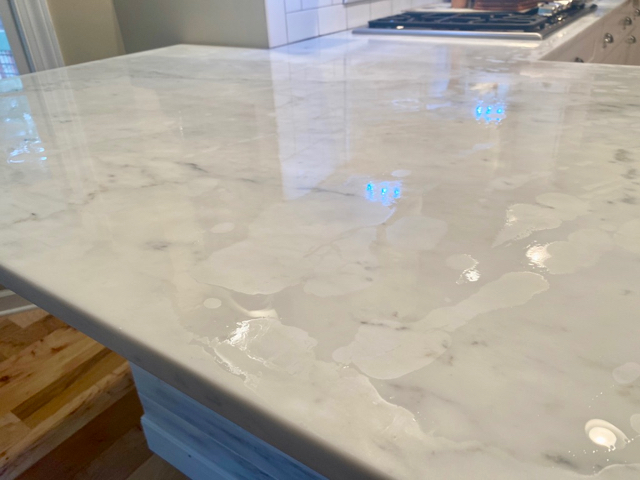 Sealing Our Marble Countertops
After moving everything off the countertops, I got to work cleaning and rinsing the marble surface with a gentle soap and water solution. Next, after the marble was completely dry, I used a soft sponge to evenly wipe the sealer onto the marble. Following the very simple instructions on the bottle, I let it sit on the surface for 5 minutes before using a clean, dry cloth to wipe it off. Once the surface was dry, I applied the sealer again, waited, and wiped it off, as before. All of our countertops in our kitchen are now sealed! It took me about 3 hours to do, but the results are worth it. The marble looks great, almost new actually!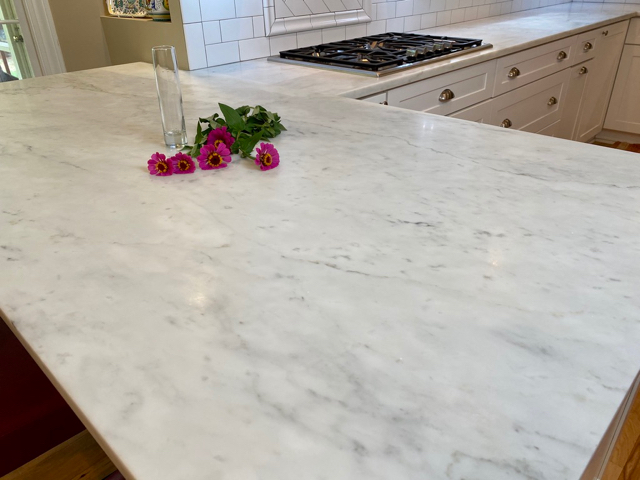 Once the countertops were sealed and completely dry, I put most everything that had been on the countertops back where it was. However, there's no time like the present to reorganize and change things up a bit.
I still love our marble countertops, and they look almost new, except for the few chips and dings that prove the kitchen is well used and enjoyed.